FREE GUIDE:
Expert Tips for Improving IAQ in Buildings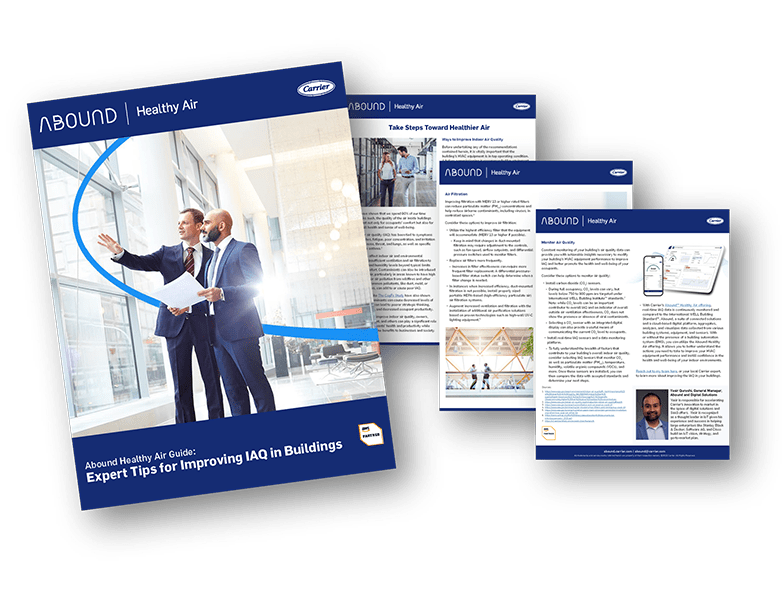 Studies have shown that we spend 90% of our time indoors. As such, the quality of the air inside buildings is very important.
Poor indoor air quality (IAQ) has been tied to symptoms like headaches, fatigue, poor concentration, irritation of the eyes, nose, throat, and lungs as well as specific diseases like asthma. Whereas good indoor air quality can contribute to not only occupant comfort but also improve their productivity as well as health and sense of well-being.
Learn more with this 4-page guide from Carrier. Simply fill out the form below and you will receive this guide for free.