FREE GUIDE:
How to Start Your Net Zero Journey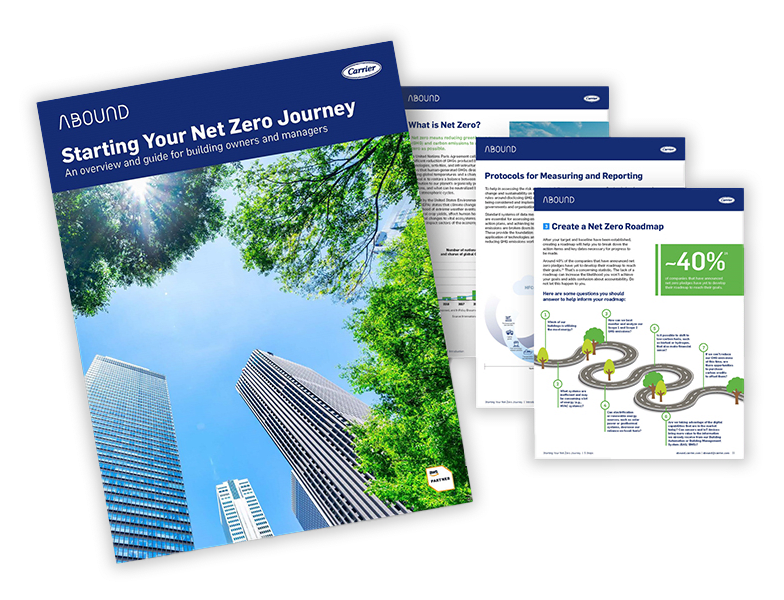 According to the International Energy Agency's 2019 Global Status Report for Buildings and Construction, buildings account for 40% of greenhouse gas emissions (GHG).
Because of this, there are an increasing number of incentives for building owners and property managers to reduce their carbon footprint. These measures not only help combat rising global temperatures and climate change but also offer significant business advantages, including increased property value and a more positive brand perception.
Learn more with this free 18-page guide from Carrier. Simply fill out the form below and you will receive this guide for free.